[smartslider2 slider="3″]
Touching Earth is the home of The Deep Calm. We are a mindfulness learning center, located in a beautiful, light-filled loft in Evanston, Illinois, just north of Chicago.
We teach meditation, yoga, Qi Gong, Sanskrit sacred chanting, SoulCollage®, mindful movement, and related classes to help you lead a more intentional life anchored in durable peace and joy. We hope to see you soon.
Teachers
Elesa Commerse

Elesa believes that if you can breathe, you can meditate. She has been teaching since 1977 and has been meditating for as long as she can remember (even though she didn't call it that). Students appreciate her ability to demystify the practice and to facilitate breakthrough experiences on the journey to authenticity.
A graduate of the Temple of Kriya Yoga Meditation Teacher Training Program, Elesa holds two certificates in Advanced Yoga Studies for completing Donna Farhi's Yoga Teacher Training Program. Elesa is also a graduate of the Tibetan Bowl Sound Healing School and is certified by Dr. Mitch Nur's 9-Ways Academia as a Himalayan Singing Bowl Sound Therapist. Separately, she completed training with Dr. Richard Miller in the therapeutic application of Yoga Nidra. Through Seena Frost, she is a licensed SoulCollage® Facilitator. Academically, Elesa holds an MBA from the Wharton School of the University of Pennsylvania and an undergraduate degree in Psychology, Phi Beta Kappa, magna cum laude, from Smith College.
Elesa co-created the, "Befriending the Body/Befriending the Mind" workshop and meditation cards with Dr. Barbara Meyer. Elesa is the creator, director and executive producer of "Finding Your Way," the comprehensive learning system that helps alleviate suffering amongst women newly diagnosed with breast cancer. She has also produced numerous meditation and mantra meditation CDs that are used in yoga teacher training programs nationwide. The Founder of National Meditation Month, Elesa is the Founder and Co-Director of Touching Earth, the Chicago-based mindfulness learning center.
Ceily Levy
Ceily has been practicing and studying the art, science and philosophy of yoga since 1992.  In addition to yin, she teaches hatha and restorative yoga, yoga nidra and meditation. She completed her hatha teacher training with Suddha Weixler of the Chicago Yoga Center, yin yoga teacher training with Paul Grilley, Insight Yoga with Sarah Powers and meditation with Elesa Commerse.
 April Epstein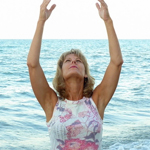 April Day Epstein first became aware of qi gong while watching an older man in a local park moving effortlessly as though his spine was liquid. After teaching dance and studying yoga for many years, qigong immediately captured her attention. She began her formal training and received certification to teach qi gong from the Santa Cruz Integrative Medicine and Chi Center with Lee Holden. April's background as a former dancer, personal fitness trainer and certified yin yoga instructor all contribute to April's ability to help her students achieve the feeling of being "in the flow".
Bridget Gooden
Bridgit Gooden is a Zimbabwean born, Economics major turned Pilates/Yoga/ Meditation teacher in Chicago. Born into a family ridden with loss and secrets, she silenced her voice and chose a career that kept her safe from being seen or heard. However, the Universe had other plans and once she surrendered to God's call, Bridgit was inspired to become an agent for Transformation and Love around the world.
Bridgit has been practicing Pilates and Yoga since 2003. She completed her 700-hour Comprehensive Pilates Program with David Englund of Ultimate Fitness, in Evanston, IL and is a member of the Pilates Method Alliance. She also completed the 200-hour Yoga Certification at Moksha Yoga Center under Darren Friesen, and is registered with the Yoga Alliance. Bridgit has also been practicing meditation under the loving guidance of Elesa Commerse since 2010 and is certified to teach Meditation. Bridgit is passionate about creating a safe, mindful, all-embracing, and loving environment in which you as a practitioner can learn, grow, heal, and transform at your own pace.
Monica Stevens
Monica is a lifelong learner and teacher. Since 1989, Monica had practiced diverse styles of yoga, from iyengar to bikram. When she walked into Tejas Yoga in 2009 is when she discovered their style of yoga deeply resonated within her. In 2011, she joined Tejas' first teacher training program where she received her 200-hour teacher certification, and in the spring of 2014 completed the requirements for her 500-hour certification. In 2013, she received a B.A. from DePaul University, with a concentration in Integrating Eastern and Western Modalities of Health and Lifestyle. Monica has been practicing and studying meditation with Elesa Commerse at Touching Earth since January of 2013.
When Monica retired from a career as a court reporter, she began searching for her dharma. It was after the success of using alternative and complementary methods to
heal her body from two serious medical diagnoses that she rediscovered the holistic benefits of yoga and meditation.
Through the guidance and teachings of meditation teacher Elesa Commerse, founder of Touching Earth, and yoga teachers Jim Bennitt and James Tennant, co-owners of Tejas Yoga Chicago, the teacher within blossomed which allows Monica to share her knowledge and experience in an effective and safe manner. She has also studied and trained with Gabriel Halpern on therapeutic yoga, and Judith Hanson Lasater on Relax and Renew® yoga.
Barbara Meyer, Ph.D.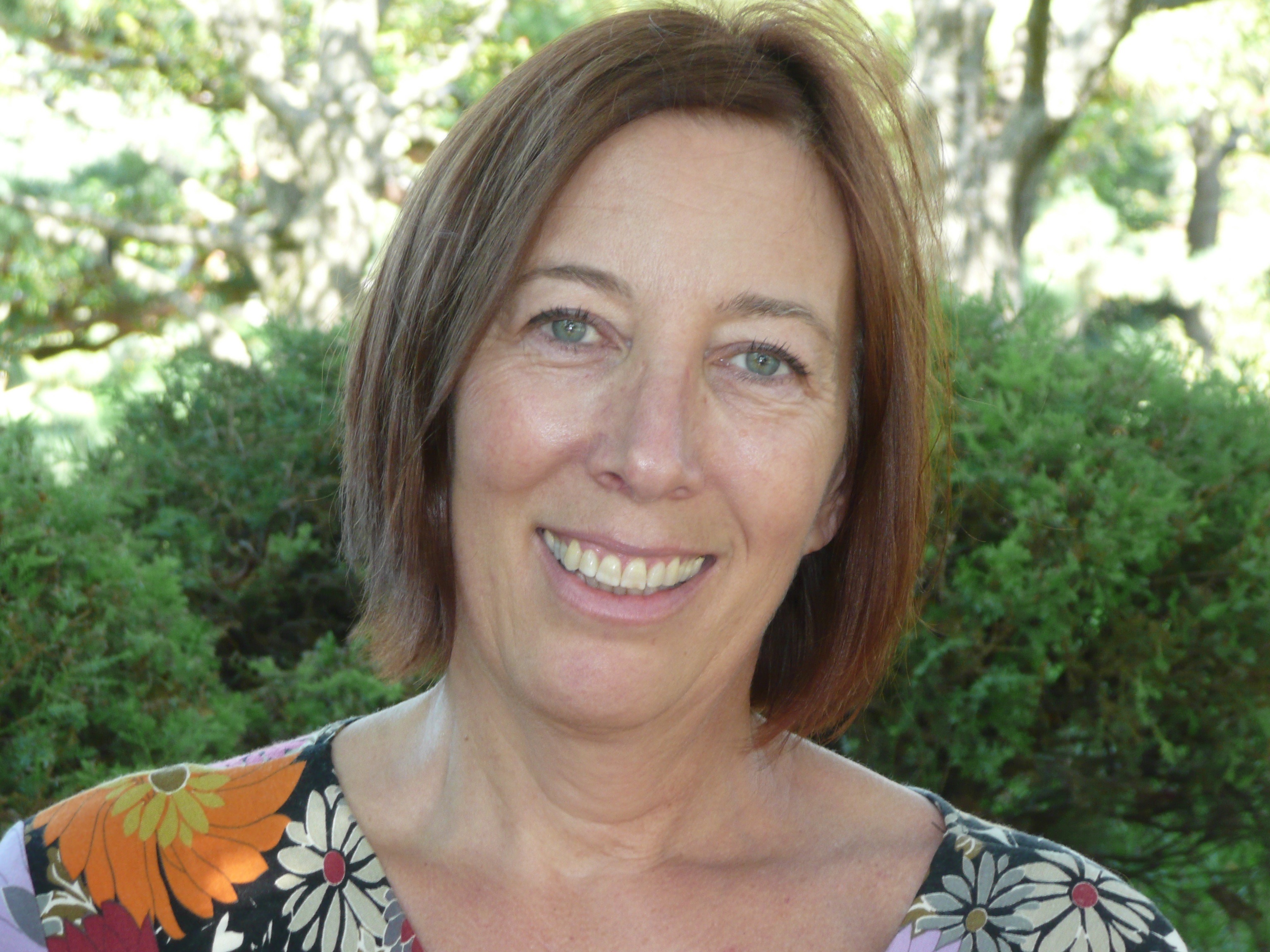 An instructor of movement and facilitator of health behavior change for over 30 years, Barbara Meyer invites her students to challenge their assumptions about what it means to be healthy and inspires them to live more fully and lovingly in the bodies they have right now. After years of working in an industry focused on external measures of health and celebrating a particular "look of fitness," Barbara had an epiphany. She saw that while body dissatisfaction was a strong motivator for the pursuit of health behavior, it never led to good, helpful, and healthy changes that were sustainable. In fact, the behavior and self-talk she observed was often cruel and punishing, which seemed totally incompatible with health. From that moment on, she turned her attention to guiding individuals to their own path to health, a journey guided by their heart and own internal wisdom, rather than driven by the achievement of a specific body weight and shape. Barbara embraces a philosophy of Health at Every Size. Compassionate self-care is at the core of her practice, "Come Home to Your Body."
Barbara holds a MS in Exercise Science and a Ph.D. in Health Education from the University of Texas, at Austin, where her dissertation focused on women's body image and exercise experience. She designs and leads programs for individuals and groups in health care, educational, community and corporate settings, sharing wellness practices to support kind awareness and reconnection to the body. Barbara's work is informed and inspired by many practices including intuitive/attuned eating, mindfulness, somatic movement and body acceptance. She facilitates movement experiences accessible to all bodies, designed to support healing by raising body awareness, encouraging self-expression, and improving conditioning and functional ability. With Elesa Commerse, Barbara is the co-creator of the "Befriending the Body/Befriending the Mind" workshop and card deck. She is a certified Black Belt Instructor of the Nia Technique, Ageless Grace Education, and SoulCollage® facilitator.
Rhoda Miriam, E-RYT500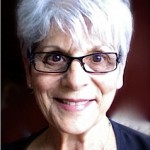 As founder of Yoga for Slow Living™, Rhoda has been encouraging students and clients to slow down since 1993. She specializes in facilitating techniques for managing stress and coping with chronic pain and anxiety disorders like PTSD. The practices on her CD, "Relax with Rhoda" offer ways to sustain a calm mind and a relaxed body.
Rhoda holds advanced certifications as a professional-level Yoga teacher from the Kripalu Center for Yoga and Health, as an iRest® Yoga Nidra teacher from Richard Miller at the Integrative Restoration Institute, and as a Relax and Renew® Restorative Yoga trainer from Judith Hanson Lasater. She is a certified Phoenix Rising Yoga Therapy practitioner and mentor. Additionally she has been certified by the Arthritis Foundation and trained by the National MS (Multiple Sclerosis) Society.
Along with offering group classes, workshops and trainings, Rhoda conducts private sessions in therapeutic Yoga, guided Meditation, and relaxation therapy in person and by phone. Her unique series, "The Art of Mindful Slow Living," offers guidance and mentoring to help individuals learn more about how to experience healthy, harmonious and happy lives.
To find out more, visit Rhoda's website at www.yogaforslowliving.com or call 480-285-9622.
Weekly Classes

To see all classes please go to "Calendar"
Workshops
Workshops and Special Events are listed by date.
 Befriending the Body … Befriending the Mind
A nourishing half-day retreat of joyful movement and meditation for women
January 28, 2017    10:00 am – 1:00 pm
Join Dr. Barbara Meyer, health educator and somatic movement facilitator, and Elesa Commerse, meditation teacher and co-director of Touching Earth mindfulness learning center, for three hours of joyful movement, meditation, and compassionate conversation designed to help you re-establish a state of authentic friendship with yourself.
Experience the joy and freedom available to you just as you are today. Feel the bliss of moving your uniquely incredible body without judgment to music that makes you want to move. Savor the peace waiting for you in your own spacious mind and heart.
Attend this weekend if you want to:
• Love and accept your body as it is
• Experience peace and joy now
• Release self-limiting thoughts and beliefs
• Feel pleasure and ease in moving your body
Please call 630.712.1297 or 503.206.5687 by January 23 to register
Registration Fee: $60
About Barbara and Elesa
Barbara Meyer, Ph.D., and Elesa Commerse are passionate about helping women experience more freedom and joy in their bodies. They have each taught adults for over 30 years and have pioneered a gentle but effective program for coming to terms with years of self-reproach around weight, dieting and body size. They are known for creating a safe, comfortable, compassionate, inspiring environment that supports the exploration of joyful self-acceptance.
Retreats
Register
For more information about classes and events at Touching Earth, please send an email summarizing your inquiry to:
info@thedeepcalm.com
or leave a detailed voice message at
(773)777-7754
Thank you!
CALENDAR